The foundation of any success is the passion for creation, consistency and determination in action. It is this approach that makes us experts in our field.
Florentyna is a leading trading company on the Polish market of household appliances. For 30 years of our existence we have gained the position of a reliable partner in business. The company is managed in a modern and innovative way, constantly expanding its sales markets, and its offer reaches the residents of European Union countries with growing success.
To our Customers we offer proven business models and a wide range of products, which guarantees market success and satisfaction. We care about the level of satisfaction of our Partners, we listen deeply to their needs and we are open to changes.
Proud of our achievements, we look to the future with conviction and optimism. We want our products to meet the needs of our Customers, to contribute to the improvement of their quality of life and to facilitate their everyday existence – in accordance with our main motto: "Taste the joy".
30
years of experience in the market
500
employees and hundreds of thousands of satisfied customers
11
countries in the world where Florentyna products can be purchased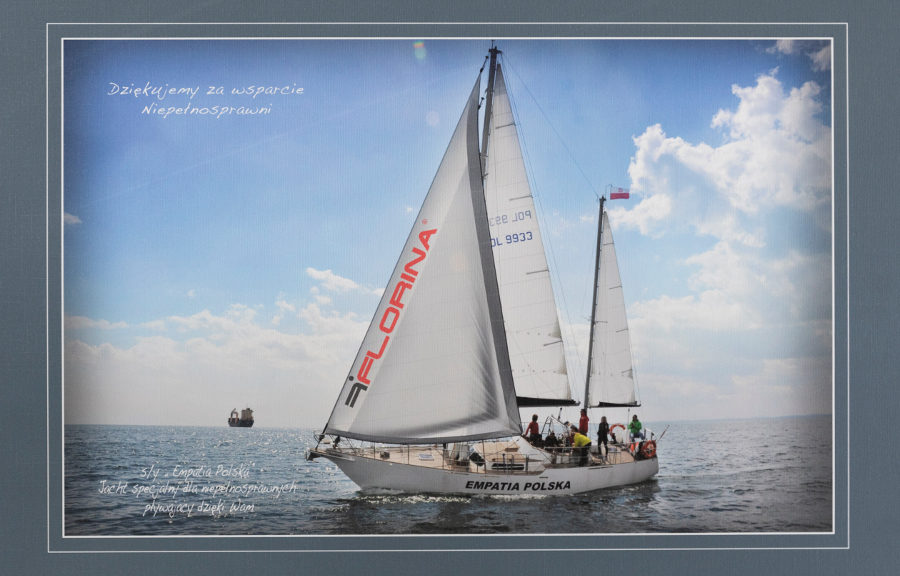 —01
CSR
Guided by well understood business responsibility, we are deeply aware of the impact on the community. Therefore, we make every effort to ensure that our actions are always in line with their expectations. We carry out this process in three main areas:
1. Market / Customers:
We constantly strive to expand our assortment and adjust our offer to the needs of our Customers, constantly listening to their needs and basing on the highest sales standards. Our goal is Customer satisfaction resulting from both the diversity of our offer and the level of service.
2. Local community:
We believe that conducting a dialog with the local community is an indispensable element of responsible business. Therefore, we are open to new initiatives aimed at improving the quality of life in the local community, and we are willing to support pro publico bono projects.
A separate category is our care about the natural environmental. We attach importance to environmental issues in all areas of our business, recognizing that nature and its resources are our common good and must be protected.
3. Employees:
As a reliable employer, we promote high standards both in terms of health and safety at work and in terms of development of our employees. We appreciate the value of a qualified staff, being aware that it affects the effectiveness of the entire organization. We strive to ensure that management is based on transparent principles of cooperation, taking into account social, ethical and human rights criteria. We adhere to the principles of equal treatment in the employment process. We counteract discrimination and harassment.
—02
The story of Florentyna
The history of the company begins with Mariusz and Jarosław Matecki – two brothers fascinated by the prospect of development of production of household appliances.
In late 1980s they found Florentyna, a company originally located in Kalisz. With 4 employees and 1 delivery van they establish cooperation with leading Polish manufacturers, including: Termisil Wołomin Glassworks, Irena Glassworks, Emalia Olkusz, Krosno, Chodzież Porcelain Factory, Ćmielów, Krzysztof, Karolina, Gerlach and many others. Stubbornness and consistency in action result in rapid development of the company.
In 1999 Florentyna moves to Pleszew. On the outskirts of the city, a magnificent company seat and warehouses are built. Further, this time world's leading manufacturers, are joining the cooperation: Bormioli Rocco, Walther-Glass, RCR Cristaleria Italiana and others.
At the same time, the implementation of original brands begins, which, thanks to the dedicated work of the entire team, are recognized and appreciated not only in the Polish market. These include: Florina, Botti Electronic, Miss Lucy, Emalia, Praktyczna, Magnus.
The dynamic development of the company causes the staff to grow as well. Employment increases to almost 500 people and Florentyna becomes one of the leading employers in the Pleszew district. Currently, already the second generation of employees is associated with the company, the team also includes some married couples.
The so-far activity has resulted in many awards and distinctions. One of the most important achievements was obtaining Quality Management System Certificates: ISO 9001:2000 and 9001:2008. However, the most valuable reward for the three decades of hard work is the trust of Customers and Contractors and the opinion of a solid employer and business partner.